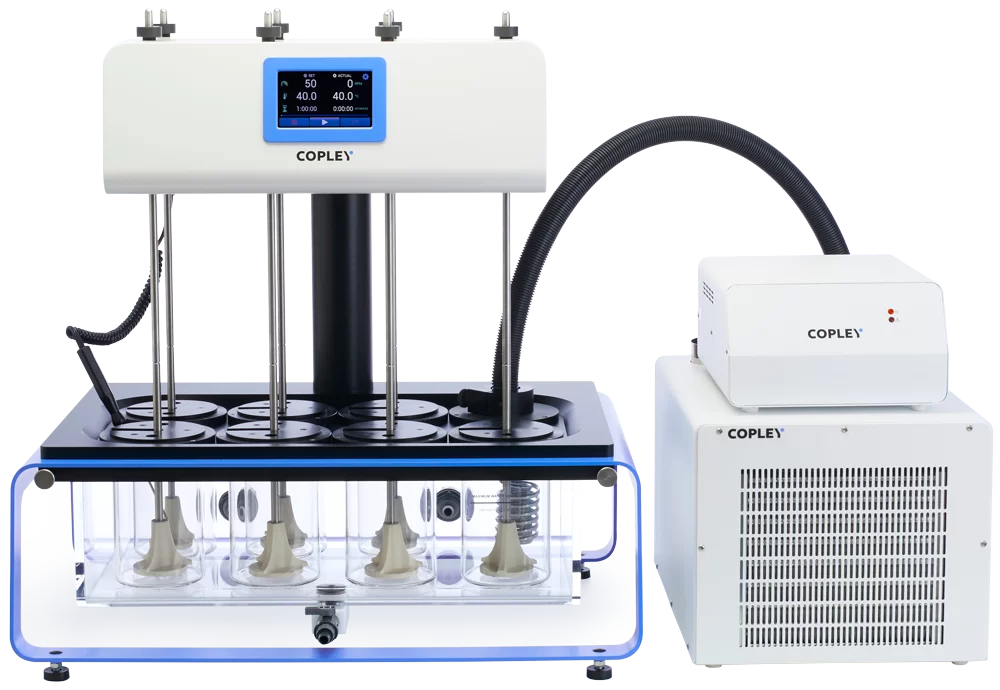 Robust metal case with advanced corrosion protective coating
Intuitive touchscreen control with icon-based menu structure simplifies operation and clearly displays test parameters throughout run
Unidirectional and/or bidirectional agitator pattern for the most representative cycle testing
Independent digital heater/circulator maintains a constant temperature and minimises vibration
Optional: Refrigeration unit for cold cycle testing (>10°C)
'Easy-Centre' centring system for precise vessel positioning
Easy-clean Viton® membrane-sealed zero-evaporation lids included as standard
PT100 temperature probe monitors bath and vessel temperature with electronic calibration feature
TRG 800i – Detergent Tester
The TRG 800i is supplied with resin paddles as standard.
We also offer optional paddles with holes for fabric attachment (catalogue number: 6404A), which accept up to 12, 5 cm x 5 cm or 6, 8 cm x 8 cm swatches, meaning the TRG 800i can test between 48 or 96 individual swatches simultaneously (42 or 84 where refrigeration unit used).
A separate attachment is also available for the evaluation of detergents used in domestic dishwashers (see TRG 800i Accessories below for further details).
Catalogue Number:

6431

ASTM Standard Compliance

D3050-07 Measuring Soil Removal from Artificially Soiled Fabrics

D4008-95 Measuring Anti-Soil Deposition Properties of Laundry Detergents

Number of Test Stations:

Up to 8

Heater Temperature Range

Ambient – 70°C (10°C – 70°C with optional Refrigeration Unit)

Agitator Speed Range:

20 – 220 rpm

Set of 8 SS Paddles with holes for fabric attachment Catalogue Number:

6404A

Dishwasher Slide Accessory for Tergotometer Catalogue Number:

6408

Unit Dimensions (w x d x h):

728 x 490 x 772 mm (TRGi unit only)

260 x 330 x 150 mm (heater)

350 x 470 x 300 mm (refrigeration unit)
Boosts testing throughput by up to 8 times compared with conventional domestic appliances
Precision control of test parameters for accurate and reproducible detergent testing
Lower energy consumption compared with standard domestic appliances
Smaller quantities of test materials, water and detergents are required per test compared to standard domestic appliances
Space-saving benchtop system saves precious laboratory space compared with traditional appliances
Extensive data reporting output options: RS 232, USB A and USB B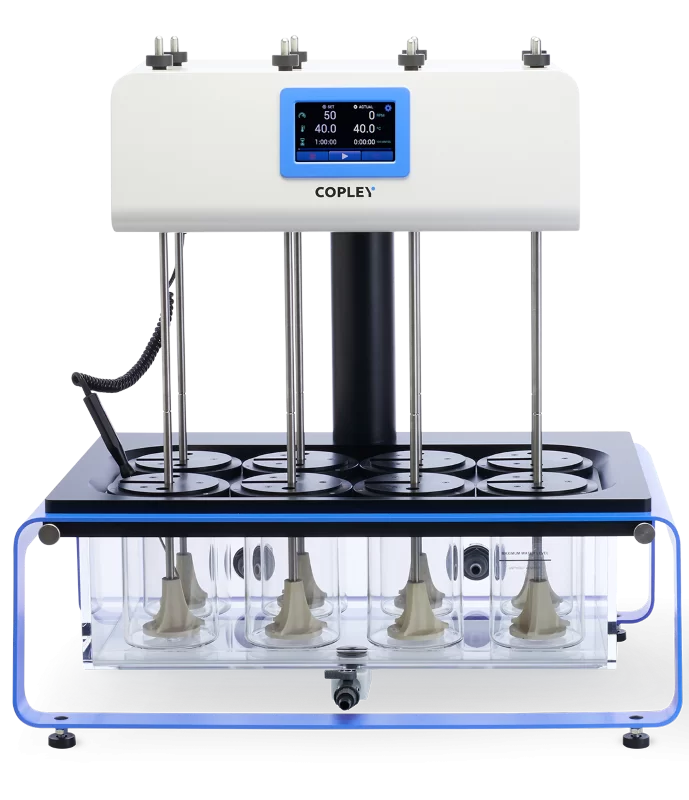 Tergotometer Applications
Evaluating the effectiveness of soap detergents etc.
Assessing washability and colour fastness of fabrics and other materials
Optimising washing conditions for detergents (e.g. temperature and water hardness)
Routine screening for dirt removal
Assessing brightening, softening and foaming
View Detergent Brochure