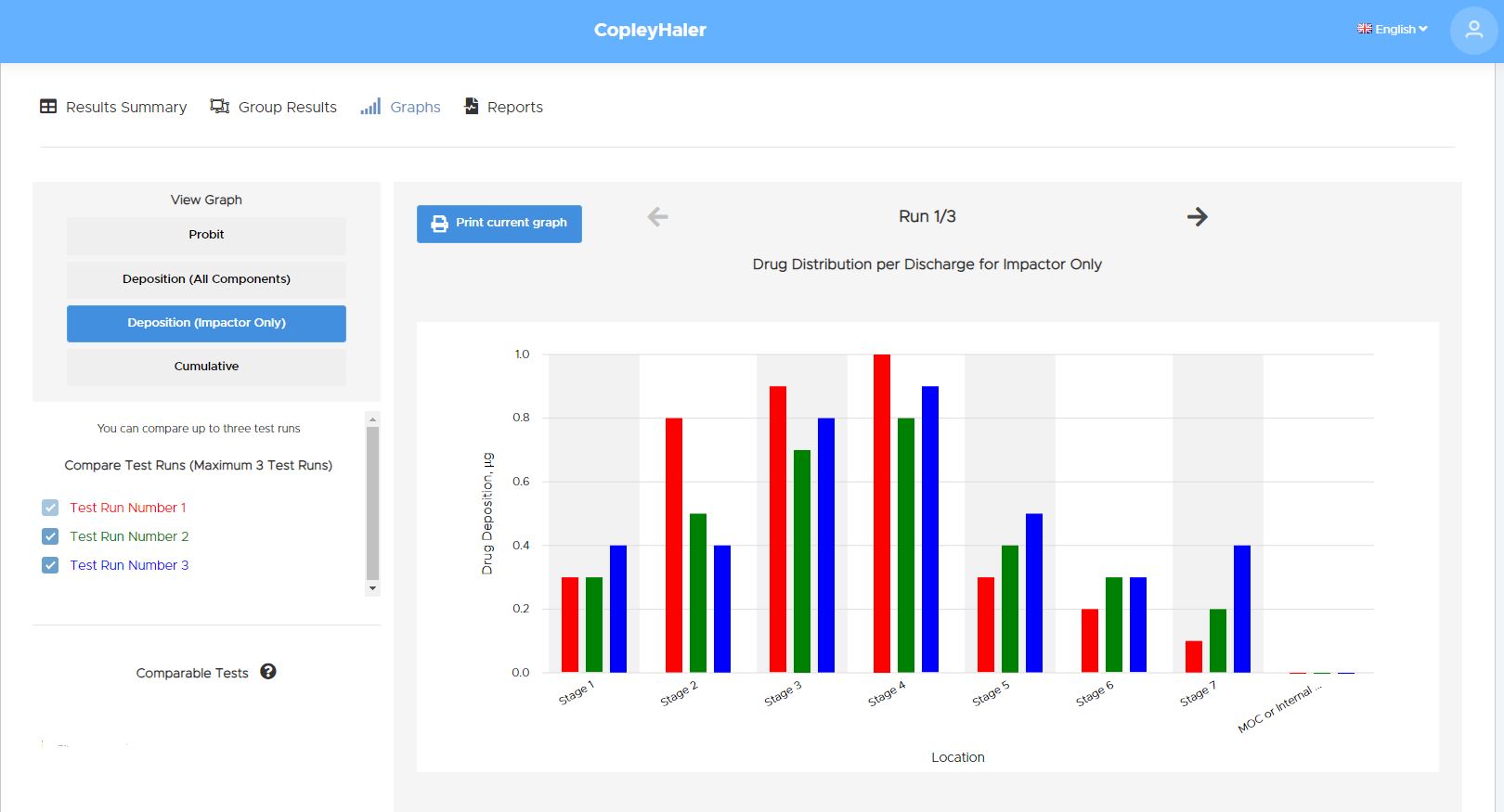 Inhalytix®
Providing analysts with a standardised approach to data entry, analysis and reporting of the APSD of drug output from metered dose inhalers (MDIs), dry powder inhalers (DPIs) and nebulisers in accordance with European and US Pharmacopoeial specifications, Inhalytix® requires minimal installation, is easy to set-up and needs no specialist IT knowledge to use.

Fully validated, the software will accept data from standard and customised versions of a wide range of impactor and impinger types, including the Next Generation Impactor (NGI), Andersen Cascade Impactor (ACI), Fast Screening Impactor (FSI), Fast Screen Andersen (FSA), Glass Twin Impinger (GTI) and Multi-Stage Liquid Impinger (MSLI).
A fully compliant, and validated APSD data analysis solution
Compliant with 21 CFR Part 11, Inhalytix® outputs APSD data that meets both Ph. Eur and USP submission requirements.
Inhalytix™ dashboard provides real-time usage metrics
Find key information including the latest tests prepared and executed, as well as a summary of test, equipment and report configurations on the Inhalytix® dashboard upon login.
Custom data report builder for ultimate reporting flexibility
Custom data report builder for ultimate reporting flexibility
Convenient cascade impactor inventory
Keep track of the equipment inventory with ease, using the Inhalytix® asset library and ensure full traceability by assigning specific equipment with specific test methods.
Rapid validation of Inhalytix™ software using the in-situ auto validation
Easy as a click of a button, Inhalytix® auto validation could not be easier.
Control user access
Assign the appropriate level of access to users dependent on their role.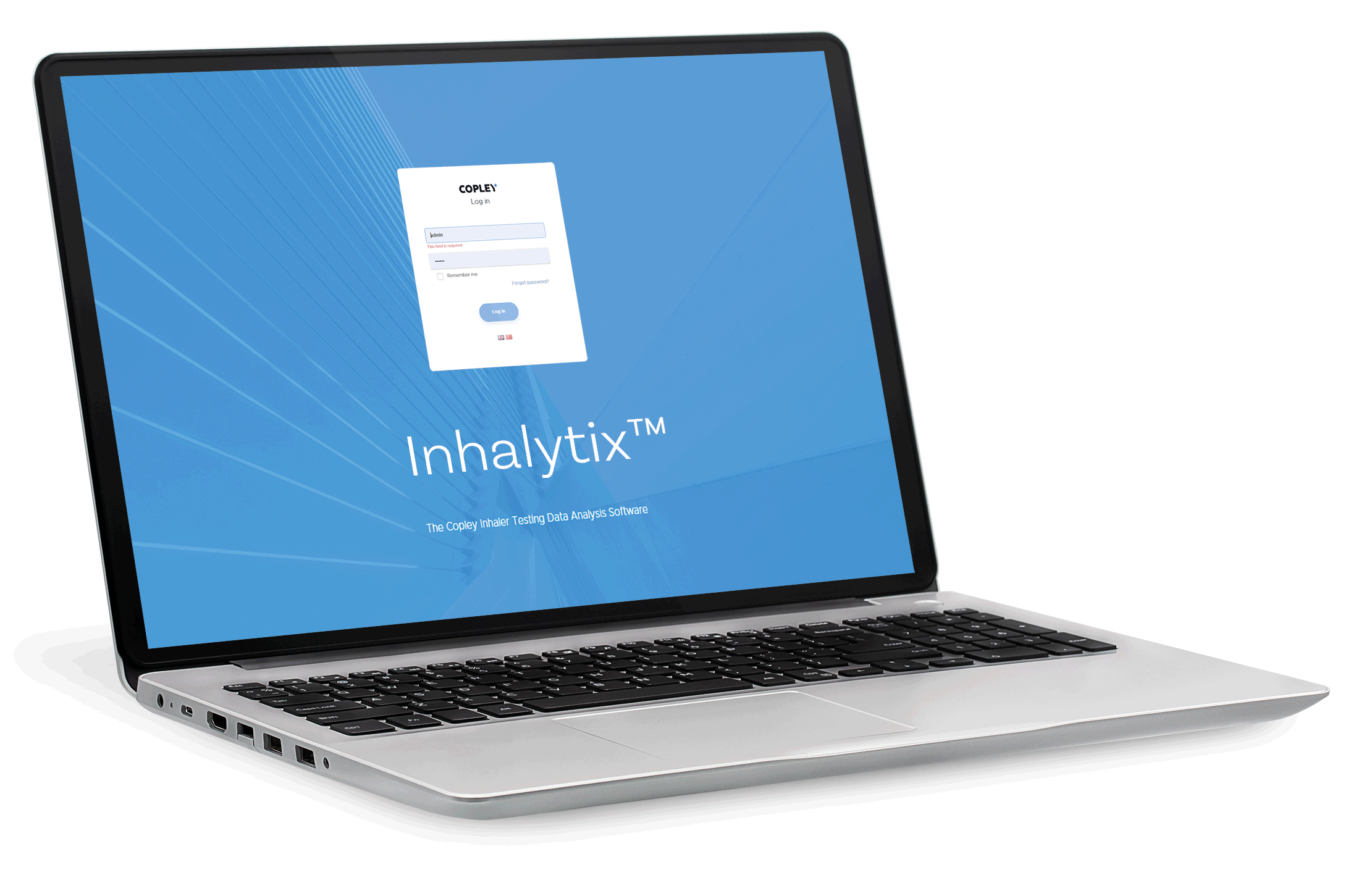 System Compatibility
Pharmacopoeial Compliance: USP <601>, USP Draft <1604>, Ph.Eur. 2.9.18
21 CFR Part 11 Compliant
Supports PC, server and cloud-based installations
Runs and/or Tests comparison capabilities
Operating System: Windows 7, 8 and 10
Browsers: Google Chrome, Firefox
Languages supported: English, Mandarin
Notification of Withdrawal of Support for CITDAS
Formal notification of the withdrawal of technical support for all versions and releases of CITDAS was effective 30th November 2023.  This means, Copley will no longer provide help for bug fixes, error messages, custom work or any other issues. Copley launched the Inhalytix software application in 2021 which effectively superseded CITDAS.  Inhalytix provides the capabilities of CITDAS alongside other advanced features, and has been verified to provide the same APSD metrics when the same raw data is input into both applications.