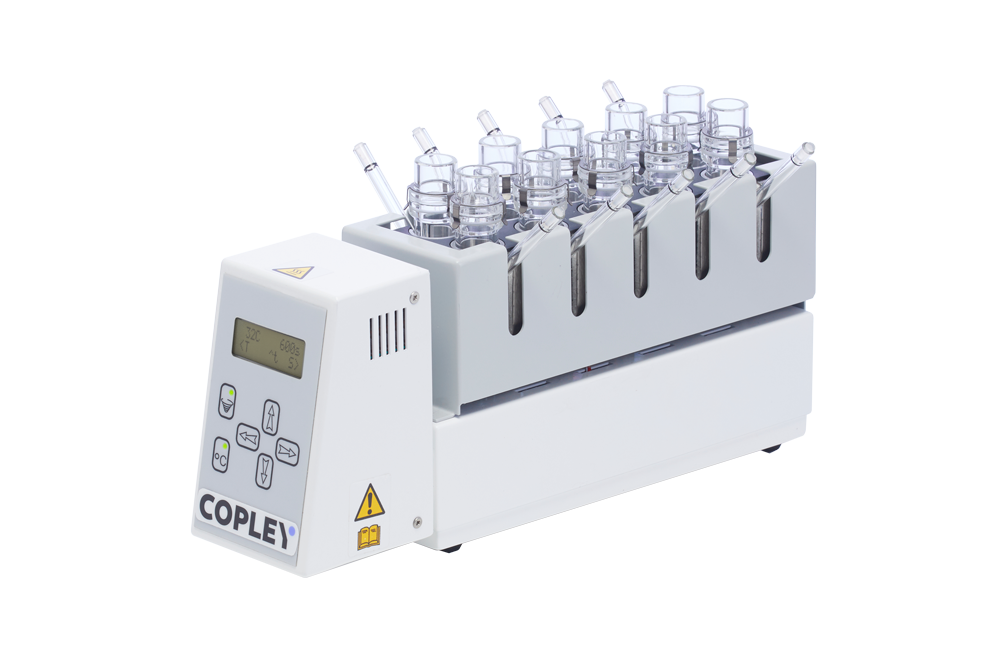 Control is provided via a user-friendly membrane keypad with test parameters displayed clearly on a backlit LCD screen
Up to 10 cells accommodated per test run
Easy to access sampling ports
Insulation helps maintain temperature stability
Heating block eradicates use of water-jacketed cells
Small unit footprint saves previous benchtop space
HDT 1000
With a precision dry heating system and integrated powerful magnetic stirrers, the compact HDT 1000 vertical diffusion cell tester from Copley has become the benchmark system for many labs.
Using an innovative heating block approach, the HDT 1000 eradicates the difficulties and the "spaghetti" of tubing associated with water-jacketed cell diffusion systems and accommodates either endpoint or discrete manual sampling techniques. A dedicated stirrer mounted beneath each station ensures thorough mixing throughout testing for accurate sampling.
| | |
| --- | --- |
| Catalogue Number: | 7290 |
| Pharmacopoeial Compliance: | USP <1724> |
| Cell Capacity: | Up to 10 vertical diffusion cells |
| Cell Types Supported: | B, C and Skin |
| Heating System: | Dry heating block |
| Sampling Technique Compatibility: | Endpoint, Discrete, Fully automatic |
| Unit Dimensions (w x d x h): | 80 x 325 x 145 mm |
USP Compliant
Innovative dry heat system removes hassle and 'spaghetti' of tubing associated with water-based heating system
Precision control over all test parameters
Novel cell clamps simplify cell preparation
Powerful magnetic stirrers ensure consistent mixing during testing
HDT unit footprint is smaller than an A4 piece of paper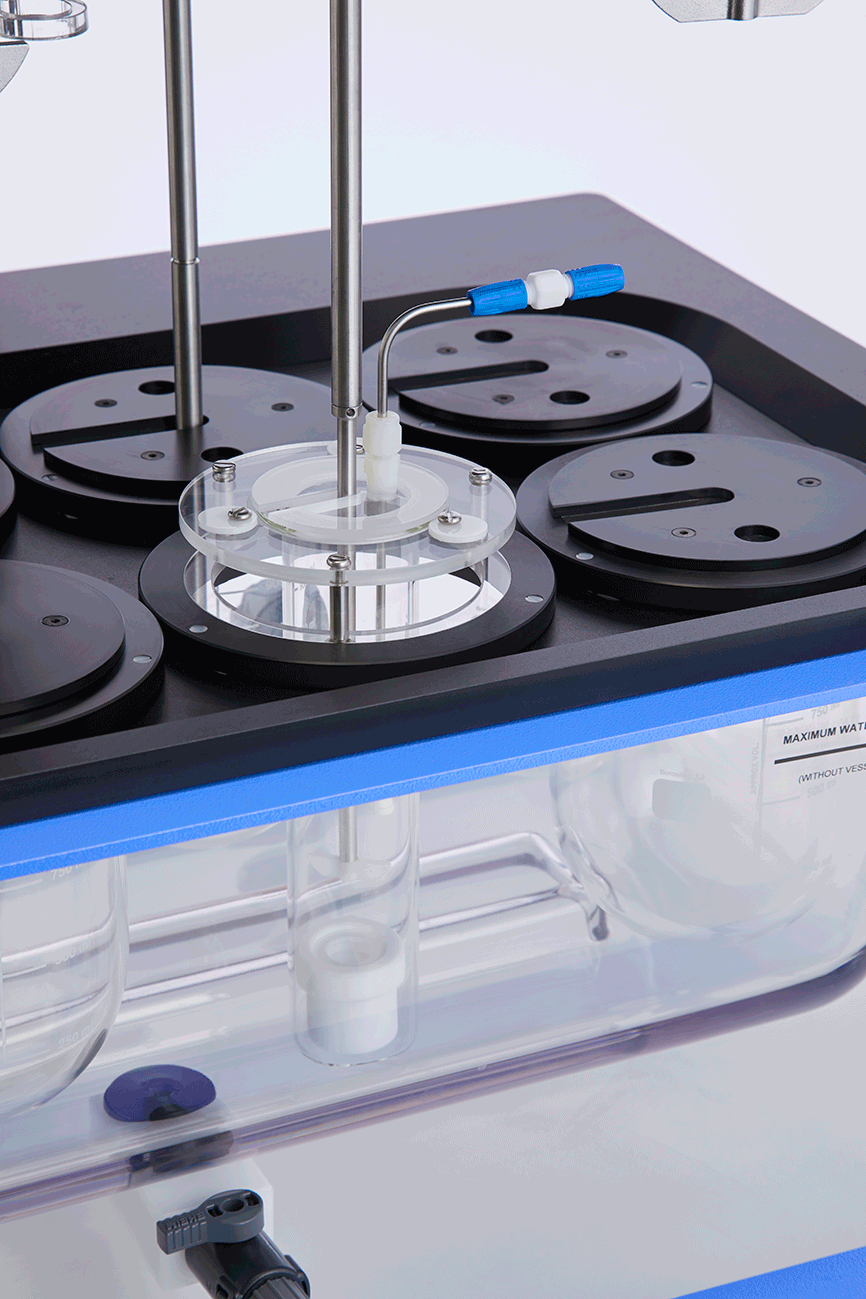 Immersion Cell
An alternative to the Vertical Diffusion or Franz Cell for testing semisolids, the Immersion Cell (USP Model A) is described with the conventional USP Apparatus 2 for Dissolution testing.
View Brochure