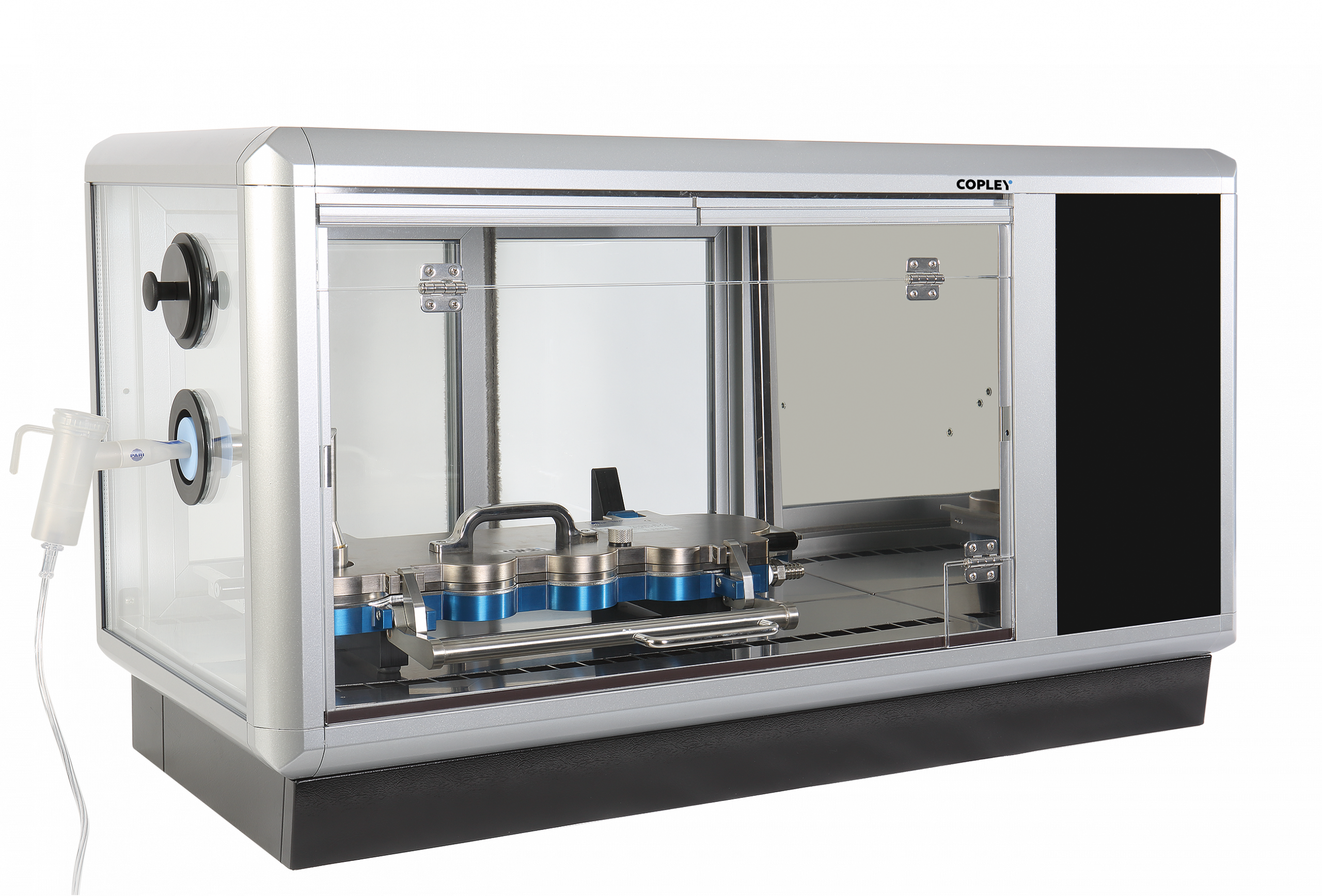 The NGI Cooler™ is designed to support testing in a temperature-controlled environment, cooling the impactor to 5°C to overcome the issue of droplet size change due to evaporation.
Ph. Eur. and USP compliant, EPAG-recommended

Precise temperature control

Comfortably accommodates NGI in open or closed position

Easy access via large front and rear doors

Twin side access ports for the nebuliser (and mixing inlet if used)

Additional space for cooling of other components, such as collection cups meaning multiple test can occur in quick succession
| NGI Cooler™ Technical Specifications | |
| --- | --- |
| Temperature range | 0◦C and ambient (typically 5◦C to 10◦C) |
| Temperature accuracy | +/- 1.5 ◦C |
| Dimensions (w x d x h) | 1000 x 500 x 575 mm |
NGI Cooler™ Stand for BRS 200i
Designed to save precious benchtop space, the NGI Cooler Stand raises the NGI Cooler to create a space large enough underneath to accommodate the BRS 200i.