17 March 2016; Nottingham, UK: Respiratory Drug Delivery 2016, a key date in the inhalation community's calendar, which runs from April 17th – 21st, in Phoenix, Arizona, presents a prime opportunity to catch up on the latest developments in inhaled product testing.
"The evolving regulatory environment, ongoing drives to increase productivity and the need to improve the relevance of in vitro testing are all having an impact on the test equipment required for inhaled products," said MarkCopley, Sales Director for Copley Scientific. "The latest additions to our range include new tools for automating elements of the testing workflow, and equipment for bioequivalence testing in accordance with recently released product-specific USP monographs for popular generics. We're delighted to sponsor RDD and we're looking forward to a busy event with lots of opportunities to discuss specific test requirements."
Cascade impaction, the technique used to measure the aerodynamic particle size distribution of all inhaled products is manually intensive. Fully automated solutions may appear to be the answer but can be extremely costly, inflexible and difficult to validate.
"Full automation is complex for inhaled product testing, and too often delivers a poor return on investment. Many of our customers prefer to de-risk by automating discrete elements of the cascade impaction process to increase productivity and reproducibility, while at the same time maintaining flexibility," says Mr Copley. "The Sample Preparation Unit Model SPU 2000 is our newest tool for this approach. Alongside the Gentle Rocker for drug recovery from NGI cups, the SPU 2000 enables automated rinsing of the NGI (or ACI) induction port and/or NGI preseparator, for efficient and effective drug recovery at a considerably lower cost."
The rise of generics is reflected in a growing number of FDA product-specific draft guidances and USP monographs for popular targets, which can help with the in vitro demonstration of bioequivalence, to support a submission.
"New product-specific USP monograph reference equipment that is not included in the general chapters, reflecting the equipment used in the development of the originator product. If you are developing generics then we have a range of options, so it may be worth dropping by to discuss requirements," concludes Mr Copley.
Copley Scientific is the world's leading manufacturer and supplier of inhaler test equipment and continuously innovates new products to meet the evolving needs of the inhalation community. Experts from the company will be in hand throughout RDD 2016 to answer questions on any aspect of inhaled product testing. To find out more about the Copley range visit: www.copleyscientific.com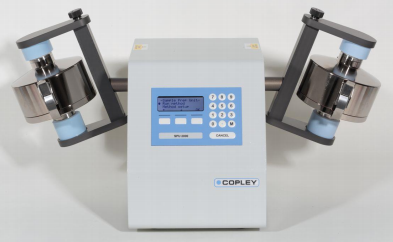 CAPTION: Copley's Sample Preparation Unit Model SPU 2000 delivers efficient and effective drug recovery
About Copley Scientific
Copley Scientific is recognised as the world's leading manufacturer and supplier of inhaler test equipment and is a major provider of testing systems for other pharmaceutical dosage forms. The company is also active in detergent testing, air sampling and aerosol characterisation.
Copley Scientific's pharmaceutical product range includes test equipment for delivered dose uniformity and aerodynamic particle size measurement of metered-dose inhalers, dry powder inhalers, nebulizers and nasal sprays; as well as tablets (dissolution, disintegration, friability and hardness) capsules, powders, suppositories and transdermals.
Copley Scientific has offices in the UK and Switzerland. The company works in partnership with aerosol particle science experts MSP Corporation in North America and also distributes MSP Corporation's air sampling and aerosol characterisation products throughout Europe.
Serving the pharmaceutical and associated industries, Copley Scientific offers an extensive range of equipment for research, development and quality control, as well as full validation and aftersales services. This broad range of products is supplied and supported worldwide through a network of specialist distributors.