11 January 2008; Nottingham, UK: Established in Jan 2003 to provide sales and technical support for customers in France, Germany, Italy, Austria and Switzerland, Copley Scientific's Swiss office is celebrating five highly successful years in business. Copley Scientific, whose headquarters are in Nottingham, UK, is a major provider of pharmaceutical product testing equipment, with widely recognised expertise in the area of inhalation.
According to sales manager Mark Copley, "Our expansion into Switzerland was driven by the desire to improve support and service to French and German speaking companies in the heart of Europe. Our team in Switzerland is ideally placed to deliver this support, has extended the business in these areas and continues to do an excellent job."
As well as covering all aspects of pharmaceutical product testing, Copley Scientific's range also includes instrumentation for air sampling and particle analysis. The company is the sole distributor within Europe of the Next Generation Pharmaceutical Impactor (NGI), the instrument developed in collaboration with the pharmaceutical industry to meet its requirements for inhaler product testing, and a trusted manufacturer of the Andersen Cascade Impactor (ACI). An extensive range of ancillary and labour-saving devices further enhances automation, reproducibility and productivity.
In addition, Copley Scientific has a wealth of experience relating to the design and manufacture of test equipment for creams and ointments, transdermal patches, suppositories, tablets, capsules and powders. The company continues to develop innovative products in this area regularly releasing new additions to its range. To find out more visit www.copleyscientific.com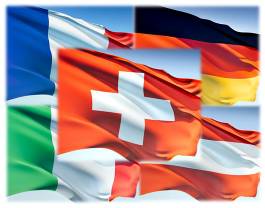 CAPTION: 5th anniversary for Copley Scientific's European office
About Copley Scientific
Copley Scientific is recognised as the world's leading manufacturer of inhaler test equipment and is a major supplier of test equipment for pharmaceutical solid dosage forms, including tablet dissolution, disintegration, friability, hardness and powder testers.
The company has offices in the UK and Switzerland and a partnership with aerosol particle science experts MSP Corporation in the US. Copley's broad range of testing products for metered-dose inhalers, dry powder inhalers, nebulizers and nasal sprays are supplied and supported worldwide through close relationships with specialist distributors. Serving the pharmaceutical and associated industries, Copley offers an extensive range of equipment for research, production, clinical trials and quality control, as well as full validation and aftersales service, providing a single source for products that meet individual needs. www.copleyscientific.com