05 July 2023; Nottingham, UK: Copley Scientific has appointed Mr Imran Haneef as Business Development Manager, demonstrating its commitment to providing customers with high quality testing solutions for a wide range of pharmaceutical dosage forms.
Haneef will focus exclusively on the solid dose, semisolid, transdermal, and powder testing portfolio which is renowned for its cost-efficiency, robust performance, and reliability. With his background in life science and laboratory equipment sales and a track record of building strong relationships with customers, he is an excellent addition to the growing Copley team. 
"Copley is respected for its engineering expertise and compelling product range across many pharmaceutical dosage forms so it's great to have the opportunity to bring someone on board to focus exclusively on this area of the business," said Mr Matthew Fenn, Head of Business Development. "We're delighted to have attracted a candidate of Imran's calibre to the role. Copley is growing rapidly, and this success affords us multiple opportunities to enhance our customer offering. I'm confident that Imran will play an important role in helping us deliver our ambitious plans."
Haneef's academic background is in Pharmaceutical Science, including an MSc in Pharmaceutical Quality by Design, and he joins Copley from a leading lab instrumentation supplier with established expertise in life science testing. As a global Business Development Manager, he will focus on promoting awareness of Copley's comprehensive range of pharmaceutical testing equipment, providing guidance on the systems required to ensure compliance, and demonstrating the performance and optimal use of Copley solutions. Based in the UK he will work with the company's established network of international distributors to connect with and deliver for customers across the globe.
"Whether you're investigating tablet dissolution, measuring critical quality attributes such as friability, or if you're testing semisolids or suppositories, Copley has well-engineered solutions for highly productive and effective testing," said Fenn "I'm looking forward to working with Imran to help customers choose the very best options for their lab."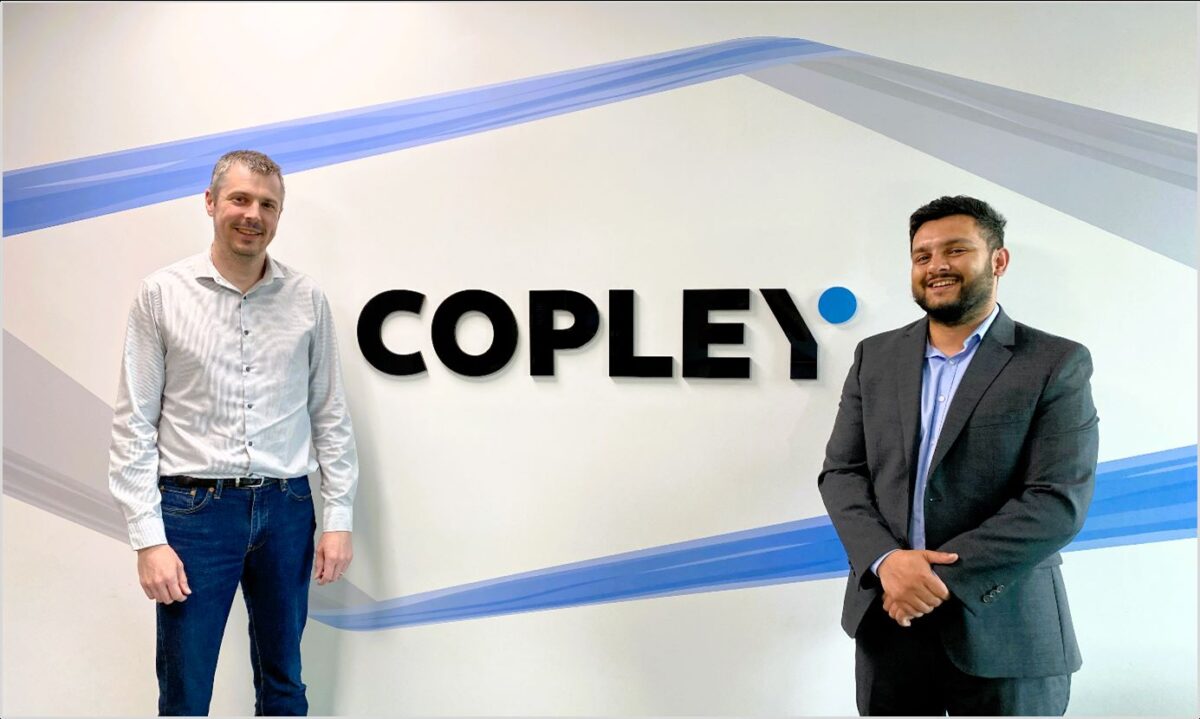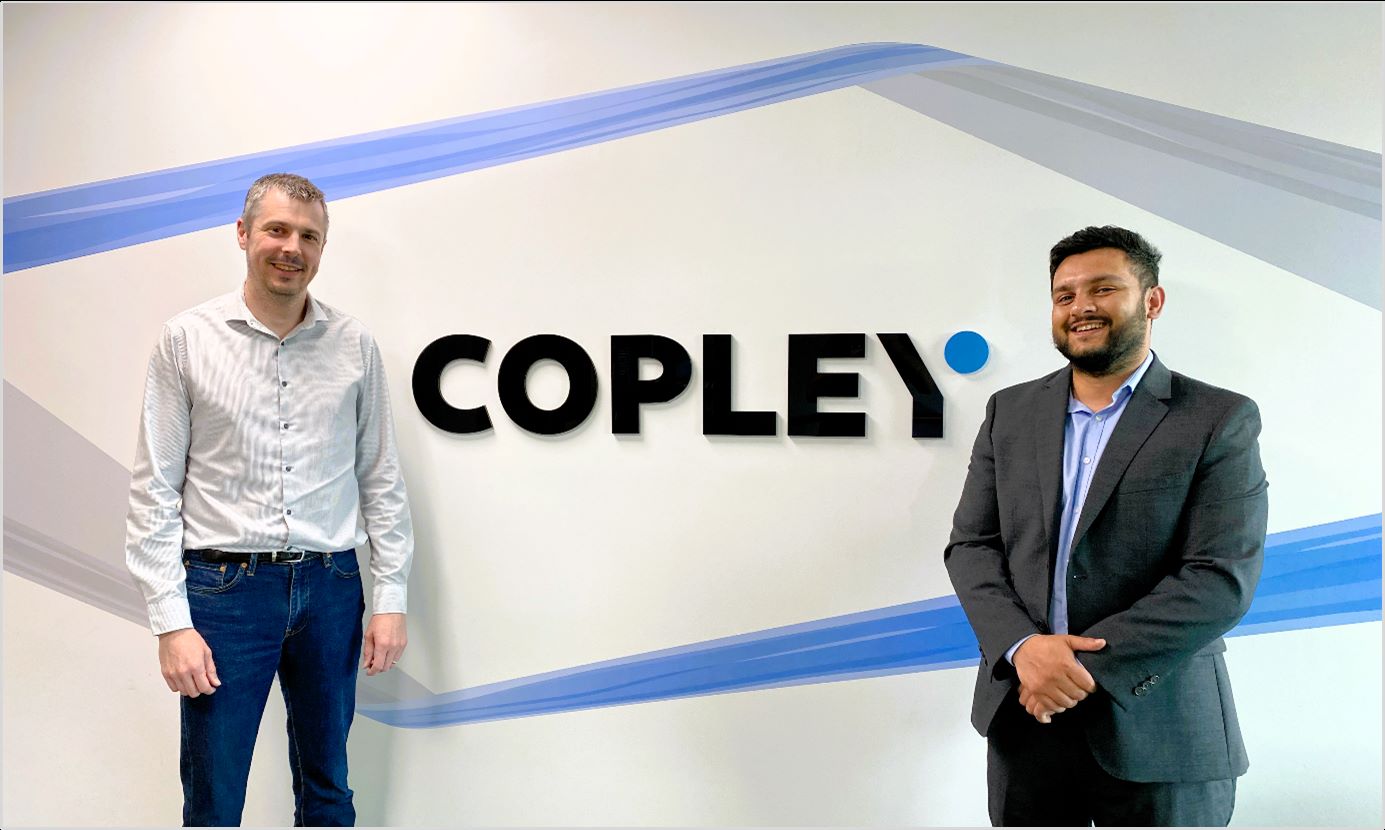 Mr Matthew Fenn, Head of Business Development welcomes Mr Imran Haneef, Copley's new Business Development Manager – Pharmaceutical
About Copley Scientific
Copley Scientific is widely recognised as the world's leading manufacturer and supplier of inhaler test equipment and is a major provider of testing systems for other pharmaceutical dosage forms. The company also supplies equipment for detergent testing.
Copley's pharmaceutical product range includes test equipment for all types of orally inhaled and nasal drug products – metered-dose inhalers, dry powder inhalers, nebulisers and nasal sprays – with a particular focus on solutions for delivered dose uniformity and aerodynamic particle size distribution measurement. It also includes testers for tablets (dissolution, disintegration, friability and hardness) capsules, powders, suppositories, semisolids and transdermals.
Used from R&D through to QC, this extensive range of equipment is supported by a full validation and aftersales service. Copley works in partnership with specialist distributors, extending localised support across the world. This network provides expert help and training to every customer, directly enhancing the application of all Copley products. www.copleyscientific.com