16 August 2012; Nottingham, UK: Copley Scientific's new Breath Simulator Model BRS 3000 delivers the flow rate, acceleration and capacity required to test metered dose inhalers (MDIs) and dry powder inhalers (DPIs) in a more patient representative manner, as well being suitable for testing nebulisers, spacers and valved holding chambers, according to the latest pharmacopoeial monographs. Designed to allow closer simulation of in vivo breathing profiles, the BRS 3000 generates flow rates up to 240 litres per minute with a maximum 25 litres per second2 acceleration rate; volume capacity is 5 litres. Companion to the smaller BRS 2000 unit, which is designed principally for nebulisers, the BRS 3000 allows users to precisely define and apply breathing profiles that mimic those of the patient during inhaler use. This enables the exploration of DPI and MDI performance under test conditions that more accurately reflect use by specific patient groups, including different age categories or those with acutely impaired lung function.
Both the BRS 2000 and BRS 3000 breath simulators can be configured for in vitro dose uniformity and aerodynamic particle size distribution data measurement (by cascade impaction), to apply user-defined patient profiles, rather than the fixed flow rates associated with routine testing. Each breath simulator allows the application of various different waveforms including user-defined flow rate versus time profiles. Standard sinusoidal, rectangular and triangular waveforms can also be generated with control over inhalation/exhalation ratio, breath volume, breathing duration and breaths per minute.
With a maximum inhalation volume of approx. 1 litre, the BRS 2000 is specified for testing nebulisers under neonate, infant, child and adult tidal breathing conditions, defined in the recently updated USP Chapter 1601 and Ph.Eur. Chapter 2.9.44, and for testing in accordance with the proposed new USP Chapter* for spacers and valved holding chambers used with pressurised MDIs. The BRS 3000, in contrast, has an inhalation volume of up to 5 litres, a higher maximum flow rate and a higher acceleration rate to meet the demands of MDI and most especially DPI testing, where delivery is driven solely by the inhalation manoeuvre of the patient.
For more details visit. www.copleyscientific.com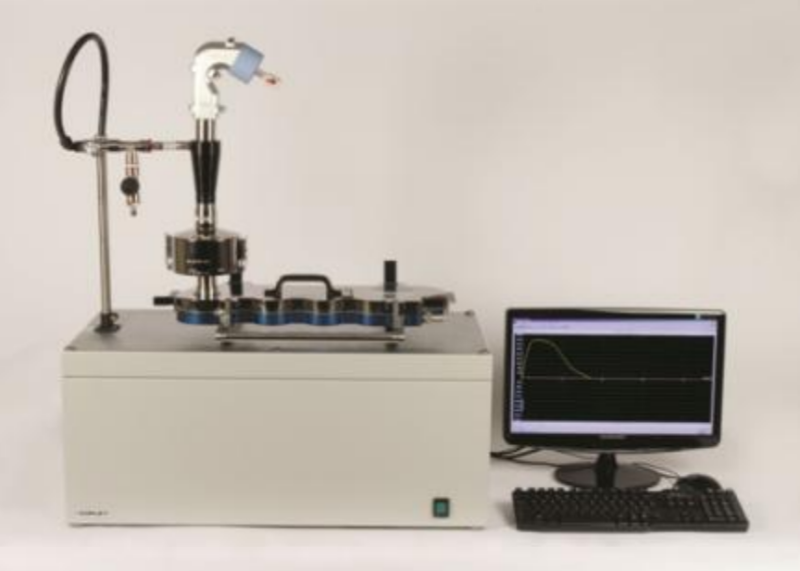 CAPTION: BRS 3000 with NGI and Alberta Idealised Throat
About Copley Scientific
Copley Scientific is recognised as the world's leading manufacturer and supplier of inhaler test equipment and is a major provider of testing systems for other pharmaceutical dosage forms. The company is also active in detergent testing, air sampling and aerosol characterisation.
Copley Scientific's pharmaceutical product range includes test equipment for: delivered dose uniformity and aerodynamic particle size measurement of metered-dose inhalers, dry powder inhalers, nebulizers and nasal sprays; as well as tablets (dissolution, disintegration, friability and hardness) capsules, powders, suppositories and transdermals.
Copley Scientific has offices in the UK and Switzerland. The company works in partnership with aerosol particle science experts MSP Corporation in North America, and also distributes MSP Corporation's air sampling and aerosol characterisation products throughout Europe.
Serving the pharmaceutical and associated industries, Copley Scientific offers an extensive range of equipment for research, development and quality control, as well as full validation and aftersales services. This broad range of products is supplied and supported worldwide through a network of specialist distributors. www.copleyscientific.com