24 June 2014; Nottingham, UK: Copley Scientific has launched new accessories for testing generic inhaled products to support the efficient demonstration of bioequivalence with existing drugs. The new accessories make it possible to develop generics for treating respiratory conditions in accordance with new US Pharmacopeia (USP) product specific monographs for Fluticasone Propionate (FP) Inhalation Powder and Inhalation Aerosol. Product-specific monographs and regulatory guidance (such as that recently issued by the US FDA for a number of inhaled products) help generic manufacturers to identify appropriate testing equipment and methods to robustly demonstrate bioequivalence with named drug products.
Drugs such as salbutamol (albuterol), budesonide and FP are well-established, widely used treatments for asthma and chronic obstructive pulmonary disease (COPD). They are therefore a target for generic drug development. Product-specific FDA guidance and USP monographs ease the process of developing these generic products. They help manufacturers to establish appropriate test regimes for demonstrating bioequivalence, while simultaneously rationalising the content of submissions to the regulatory authorities. The stated in-vitro test equipment and methods in some cases reflect the specific testing regimes applied during development of the original (reference) product and therefore differ from what is currently specified in the general pharmacopoeial monographs applicable to inhaled products.
For FP Inhalation Powders, a new Glass Sample Collection Apparatus for delivered dose uniformity (DDU) has been developed, along with an FP Preseparator for the Andersen Cascade Impactor (ACI) which is used to perform aerodynamic particle size distribution (APSD) measurements for this product. For FP Inhalation Aerosols, there is a separate Glass Sample Collection Apparatus and an FP Inlet Cone for use with the ACI. The new FP Induction Port is common to both powder and aerosol APSD testing.
All these components are developed in accordance with the new USP 36 Second Supplement monographs for FP Inhalation Powders and Aerosols with the FP Induction Port, Preseparator and Inlet Cone being modified versions of those already specified in USP Chapter <601> and European Pharmacopoeia (Ph.Eur.) Chapter 2.9.18. In combination with the BAC 2000, a timer-controlled solenoid valve used as part of the system for determining the APSD of PF Inhalation Powders, these accessories enable standard test equipment, including the Andersen Cascade Impactor, to be tailored to meet the specifications of the new monographs.
To support the testing of metered dose inhalers (MDIs) originally developed using test methods specified in the British Pharmacopoeia (BP), Copley Scientific has also introduced the BP MDI Content Uniformity Apparatus. Although the BP and European Pharmacopoeias are essentially harmonised for inhaled products, this simple accessory is uniquely referenced in the BP. It enables a modified test set-up for measuring DDU, which, like APSD, is a performance-defining parameter for inhaled products.
To find out more about any of the products visit the website www.copleyscientific.com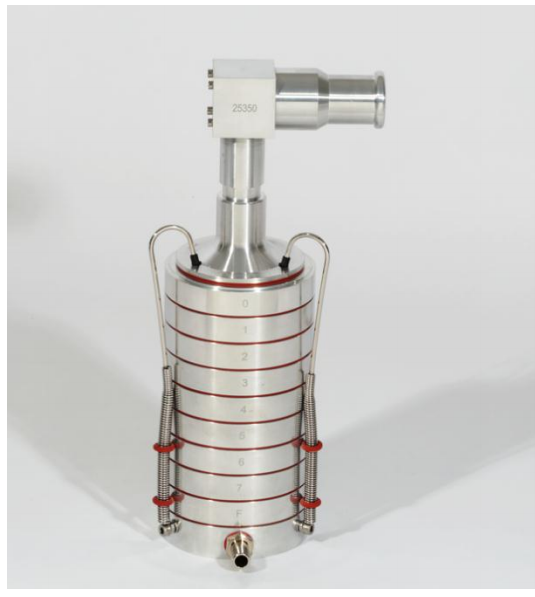 CAPTION: Copley Scientific introduces new accessories for demonstrating bioequivalence for Fluticasone Propionate Inhalation Powder (FP), a globally used asthma treatment.
About Copley Scientific
Copley Scientific is recognised as the world's leading manufacturer and supplier of inhaler test equipment and is a major provider of testing systems for other pharmaceutical dosage forms. The company is also active in detergent testing, air sampling and aerosol characterisation.
Copley Scientific's pharmaceutical product range includes test equipment for: delivered dose uniformity and aerodynamic particle size measurement of metered-dose inhalers, dry powder inhalers, nebulizers and nasal sprays; as well as tablets (dissolution, disintegration, friability and hardness) capsules, powders, suppositories and transdermals.
Copley Scientific has offices in the UK and Switzerland. The company works in partnership with aerosol particle science experts MSP Corporation in North America, and also distributes MSP Corporation's air sampling and aerosol characterisation products throughout Europe.
Serving the pharmaceutical and associated industries, Copley Scientific offers an extensive range of equipment for research, development and quality control, as well as full validation and aftersales services. This broad range of products is supplied and supported worldwide through a network of specialist distributors. www.copleyscientific.com