8 October 2009; Nottingham, UK: Visitors to Drug Delivery to the Lungs 20 (DDL20), which takes place from 9 to 11 December 2009 in Edinburgh, Scotland, will have the opportunity to see the new DFM3 from Copley Scientific; a flow meter designed specifically for inhaled product testing.
A defined, constant air flow rate is required for tests specified in the US and European Pharmacopoeias for all orally inhaled and nasal drug products (OINDPs), making a reliable and accurate flow meter essential. The DFM3 builds firmly on the success of its predecessor, the widely-used DFM2, but adds an array of valuable new features. These include an expanded range, improved accuracy and a RS232 port for easy external interfacing and simplified test set-up.
Calibrated for flows in the range 15 to 100 L/min, the DFM3 is suitable for testing all OINDPs, including nebulisers. At +/-0.75% of full scale deflection, accuracy across the full range is considerably improved over its predecessor. Flow is determined by measuring the pressure drop across a venturi, making the measurement method extremely robust and reliable, perfect for the everyday rigours of the analytical laboratory. Furthermore, a new venturi design minimises the flow resistance and since the DFM3 is calibrated on the basis of outlet flow, there is also no need to correct for any pressure drop across the meter.
Copley Scientific will exhibit the DFM3 for the first time at DDL20, where experts from the company will be on hand to answer questions about any product from the company's extensive range of equipment for inhaler product testing. A specification for the new flow meter is also available from www.copleyscientific.com.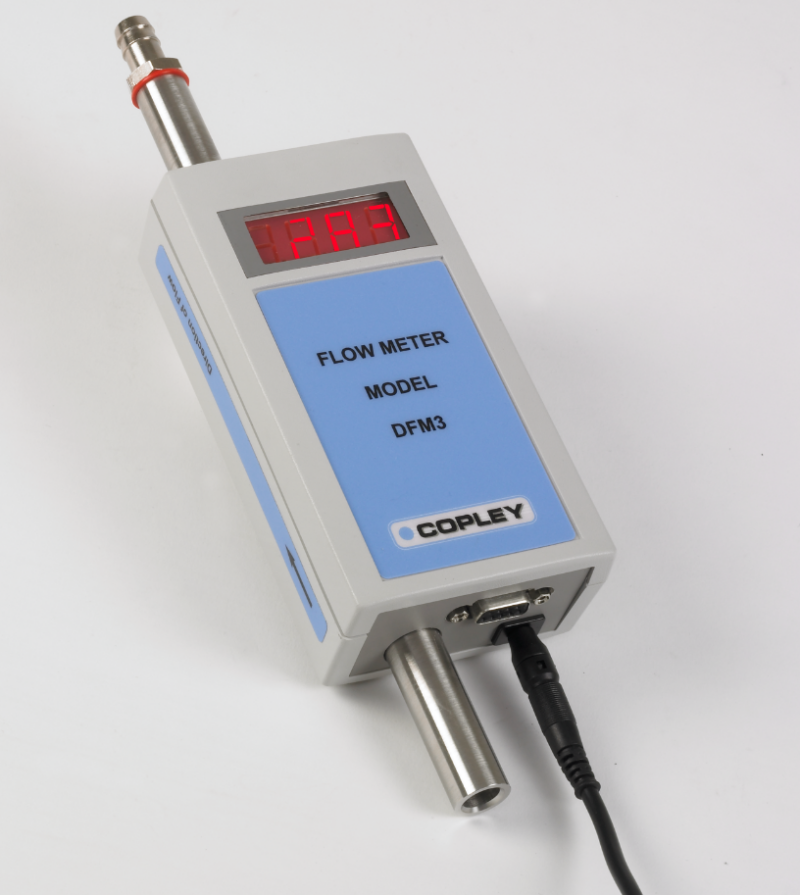 CAPTION: The new DFM3 Flow Controller from Copley Scientific
About Copley Scientific
Copley Scientific is recognised as the world's leading manufacturer of inhaler test equipment and is a major supplier of test equipment for pharmaceutical solid dosage forms, including tablet dissolution, disintegration, friability, hardness and powder testers. The company has offices in the UK and Switzerland and a partnership with aerosol particle science experts MSP Corporation in North America. Copley's broad range of testing products for metered-dose inhalers, dry powder inhalers, nebulizers and nasal sprays are supplied and supported worldwide through close relationships with specialist distributors. Serving the pharmaceutical and associated industries, Copley offers an extensive range of equipment for research, development and quality control, as well as full validation and aftersales service, providing a single source for products that meet individual needs. www.copleyscientific.com