10 February 2011; Nottingham, UK: Current interest in the use of Abbreviated Impactor Measurement (AIM) was clear at the recent EPAG (European Pharmaceutical Aerosol Group) sponsored workshop at Drug Delivery to the Lungs 21, where presenters from a number of leading pharmaceutical companies shared experimental data comparing AIM results. New instrumentation, such as the Fast Screening Impactor (FSI) and Fast Screening Andersen (FSA), from Copley Scientific, were shown to deliver data comparable to conventional cascade impaction in less time. Presentations from the workshop can be downloaded from www.epag.co.uk
Aerodynamic particle size distribution is a routine measurement for all inhaled products using full resolution cascade impaction. AIM reduces measurement times by focusing on the fine particle fraction – typically the sub-5 micron portion of the dose that is considered to deposit deep in the lung – and has the potential to accelerate information gathering, especially for rapid screening in R&D and routine QC.
Pharmaceutical industry presenters shared data comparing AIM results with those obtained using full resolution impaction. There was broad consensus that good agreement is achievable with both the FSI and FSA, two of the commercially available systems discussed, for nebulizers and metered dose inhalers. Data on dry powder inhalers (DPI) suggest further research is needed in this area. Every company reported significant savings in analytical time with AIM, some also reporting reduced solvent consumption.
The workshop concluded with a wide ranging discussion of the results and the way forward, covering: the need to better understand the kinetics of DPI testing; the likely attitude of the regulators and the criticality of this in AIM uptake; and the requirement for further studies to support the validity of the technique, including information on the performance of the Twin Impinger (an AIM-type instrument already approved for use by the European Pharmacopoeia).
The AIM conversation will continue through the year with further events planned at IPAC-RS (29th – 31st March, Maryland, US), RDD 2011 (3rd – 6 th May, Berlin, Germany) and ISAM (18th – 22nd June, Rotterdam, Holland).
Fore details of AIM instrumentation from Copley Scientific visit www.copleyscientific.com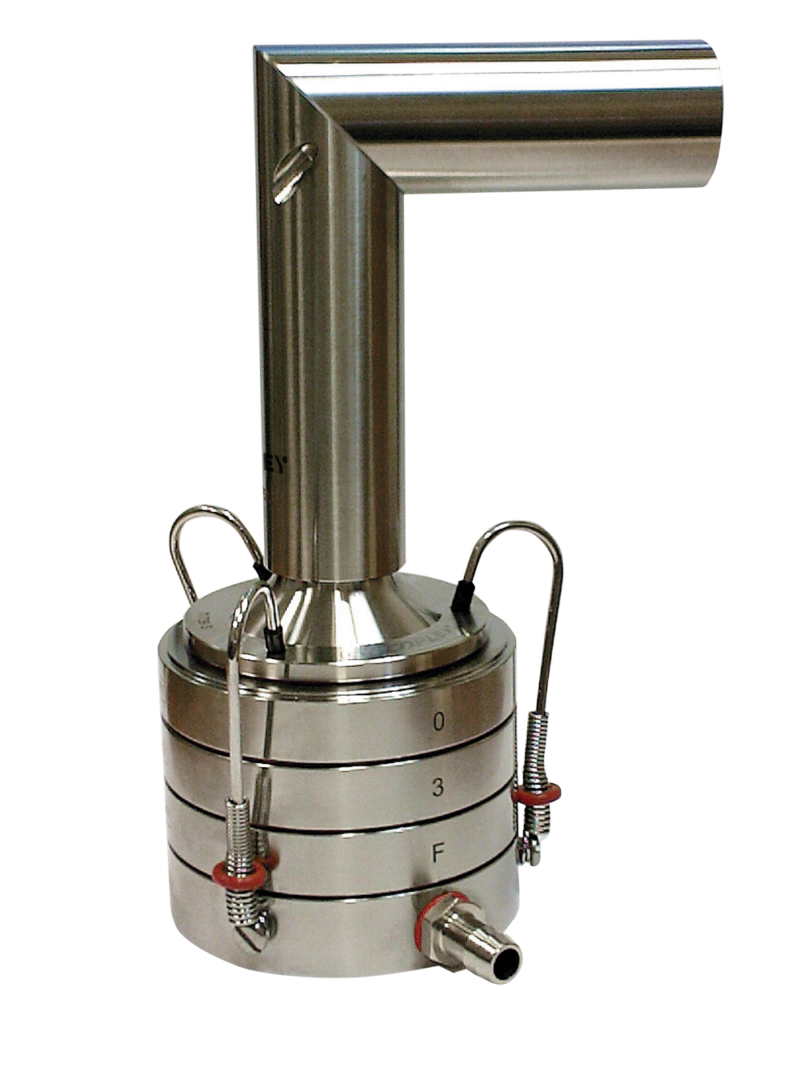 CAPTION: The FSA from Copley Scientific
About Copley Scientific
Copley Scientific is recognised as the world's leading manufacturer and supplier of inhaler test equipment and is a major provider of testing systems for other pharmaceutical dosage forms. The company is also active in detergent testing, air sampling and aerosol characterisation.
Copley Scientific's pharmaceutical product range includes test equipment for: delivered dose uniformity and aerodynamic particle size measurement of metered-dose inhalers, dry powder inhalers, nebulizers and nasal sprays; as well as tablets (dissolution, disintegration, friability and hardness) capsules, powders, suppositories and transdermals.
Copley Scientific has offices in the UK and Switzerland. The company works in partnership with aerosol particle science experts MSP Corporation in North America, and also distributes MSP Corporation's air sampling and aerosol characterisation products throughout Europe.
Serving the pharmaceutical and associated industries, Copley Scientific offers an extensive range of equipment for research, development and quality control, as well as full validation and aftersales services. This broad range of products is supplied and supported worldwide through a network of specialist distributors. www.copleyscientific.com