26 July 2011; Nottingham, UK: The 2011 European Aerosol Conference in Manchester, UK (4-9 September 2011) will see Copley Scientific exhibiting the company's latest solutions for aerosol sampling and particle characterisation. Copley Scientific offers instrumentation for aerosol research in a number of important areas including pharmaceuticals, atmospheric studies, defence and nanotechnology. A particular highlight at the show will be the RealTime Fibre Monitor Model 7400AD, a compact and powerful system that is being adopted for a range of applications.
The 7400AD is a technologically advanced real-time fibre monitor that automatically detects and counts potentially hazardous airborne fibres such as asbestos, mineral wool, advanced composites, ceramics and glass, whilst ignoring non-fibrous background particles. Operating using a rechargeable battery pack, the highly portable fibre monitor is laboratory calibrated at manufacture to NIOSH Method 7400 for asbestos fibres. Furthermore the 7400AD includes a filter positioned ahead of the exhaust outlet, which can be used to collect samples for later chemical or physical analysis.
The European Aerosol Conference takes place at the University of Manchester Oxford Road campus from 4-9 September 2011. The main exhibition and plenary sessions will be held in University Place, the University's dedicated conference centre. www.copleyscientific.com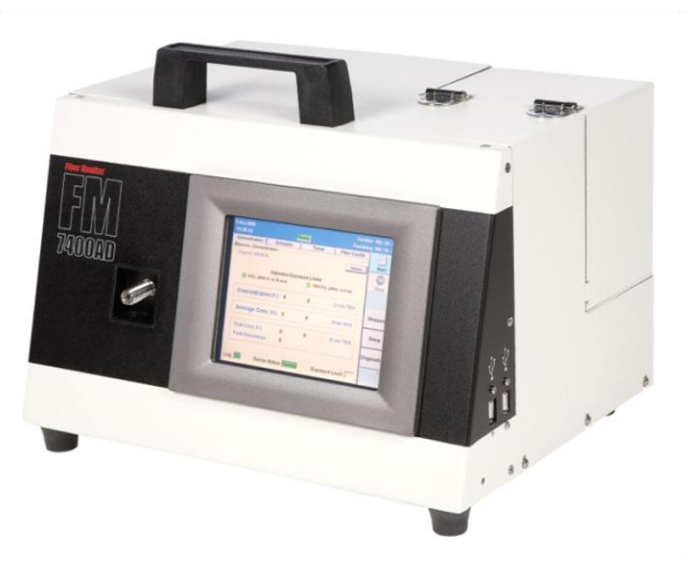 CAPTION: The Real-Time Fibre Monitor Mondel 7400AD
About Copley Scientific
Copley Scientific is recognised as the world's leading manufacturer and supplier of inhaler test equipment and is a major provider of testing systems for other pharmaceutical dosage forms. The company is also active in detergent testing, air sampling and aerosol characterisation.
Copley Scientific's pharmaceutical product range includes test equipment for: delivered dose uniformity and aerodynamic particle size measurement of metered-dose inhalers, dry powder inhalers, nebulizers and nasal sprays; as well as tablets (dissolution, disintegration, friability and hardness) capsules, powders, suppositories and transdermals.
Copley Scientific has offices in the UK and Switzerland. The company works in partnership with aerosol particle science experts MSP Corporation in North America, and also distributes MSP Corporation's air sampling and aerosol characterisation products throughout Europe.
Serving the pharmaceutical and associated industries, Copley Scientific offers an extensive range of equipment for research, development and quality control, as well as full validation and aftersales services. This broad range of products is supplied and supported worldwide through a network of specialist distributors. www.copleyscientific.com