23 April 2015; Nottingham, UK: Visitors to the Copley Scientific tabletop at Respiratory Drug Delivery Europe 2015 (RDD Europe, Antibes, France, 5-8th May 2015) will be the first to see new tools that are set to boost the efficiency of inhaled product testing and improve productivity and reproducibility in the lab. Accessories that make in vitro inhaler testing more representative of in vivo behaviour will also be on display.
Cascade impaction is used for all inhaled product testing but is a manually intensive process. Copley Scientific's sample preparation tools help to alleviate bottlenecks, ensure that testing is consistent, reproducible and controlled, and also reduce the risk of repetitive strain injury (RSI). The latest addition to Copley Scientific's comprehensive range is a set of new easily-interchangeable, quick-release attachments for the Sample Preparation Unit Model SPU 2000, which facilitate automated rinsing of cascade impactor components. These now enable the testing of the NGI induction port, USP/Ph. Eur. induction port and/or NGI preseparator. Users can easily select any combination of components for drug recovery, with complete internal wetting assured through careful design of the rinsing action. Chemically inert, silicone rubber end caps ensure a liquid-tight seal and are designed for quick application and removal.
Also on display at RDD Europe will be Copley Scientific's adult and child Alberta Idealised Throats (AIT), which can be used to make testing more representative of in vivo behaviour for specific patient groups. Subject of a number of recently published studies, they provide standardised, highly reproducible human-like geometry, shown to more accurately simulate the deposition of OIPs in the upper respiratory tract relative to the USP induction port.
Experts from Copley Scientific will be on hand throughout the event to advise on any aspect of inhaled product testing, including how to improve productivity or collect more clinically relevant data. To find out more, please visit the Copley Scientific tabletop at RDD Europe 2015 or https://www.copleyscientific.com/.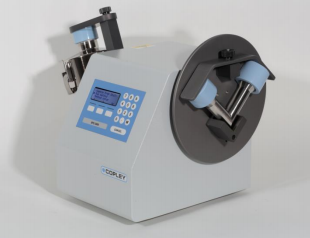 CAPTION: New attachments for the Copley Scientific SPU 2000 extend capabilities for the automated rinsing of cascade impactor components
About Copley Scientific
Copley Scientific is recognised as the world's leading manufacturer and supplier of inhaler test equipment and is a major provider of testing systems for other pharmaceutical dosage forms. The company is also active in detergent testing, air sampling and aerosol characterisation.
Copley Scientific's pharmaceutical product range includes test equipment for delivered dose uniformity and aerodynamic particle size measurement of metered-dose inhalers, dry powder inhalers, nebulizers and nasal sprays; as well as tablets (dissolution, disintegration, friability and hardness) capsules, powders, suppositories and transdermals.
Copley Scientific has offices in the UK and Switzerland. The company works in partnership with aerosol particle science experts MSP Corporation in North America and also distributes MSP Corporation's air sampling and aerosol characterisation products throughout Europe.
Serving the pharmaceutical and associated industries, Copley Scientific offers an extensive range of equipment for research, development and quality control, as well as full validation and aftersales services. This broad range of products is supplied and supported worldwide through a network of specialist distributors.