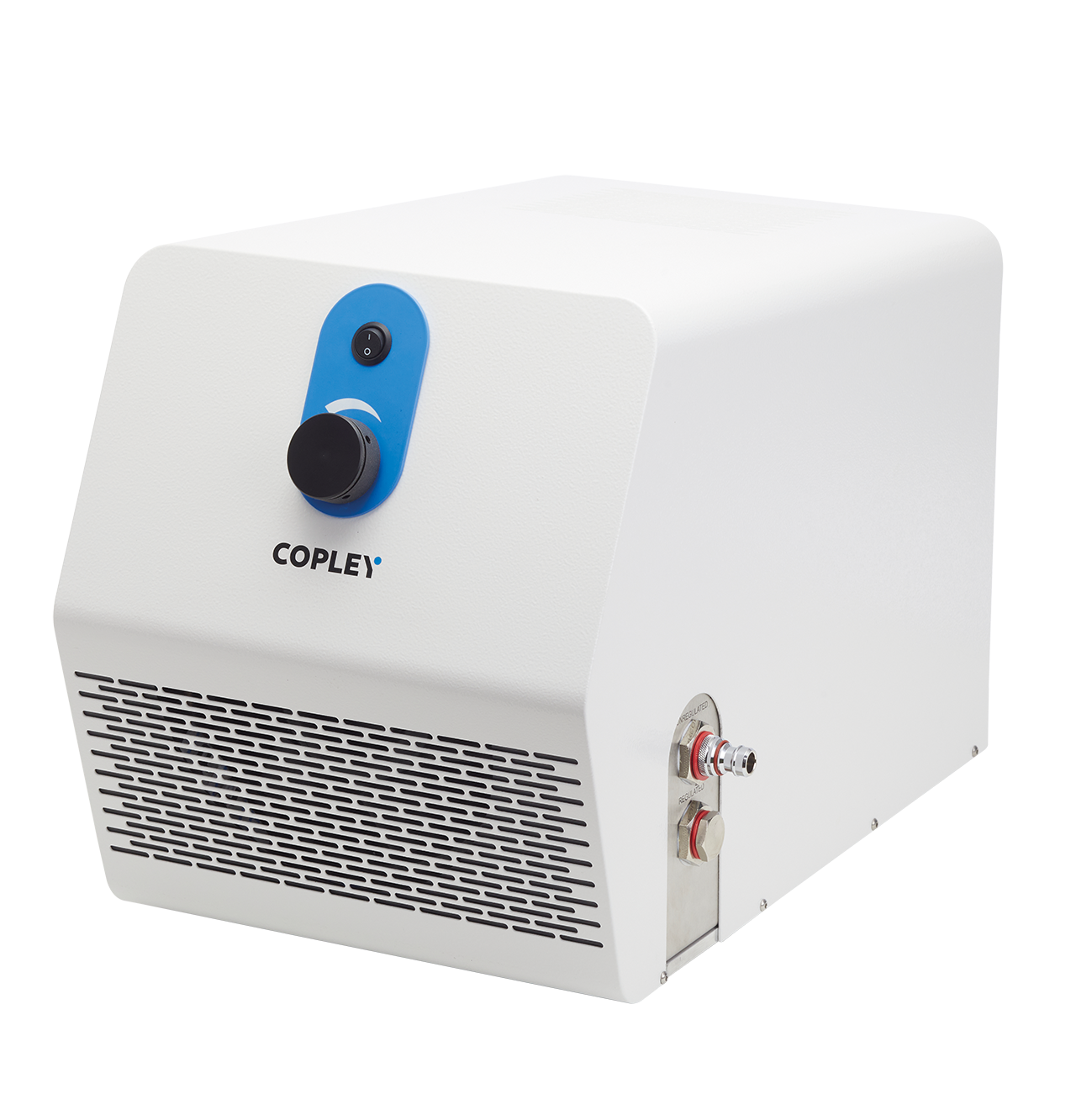 HCP6 – High Capacity Vacuum Pump
An established high capacity pump for the higher, sonic flow rate testing requirements of DPIs (though it can equally well be used for MDIs, nebulisers, ADIs, nasal sprays and nasal Aerosols), the HCP6 high capacity pump achieves maximum flow rates of up to 416 L/min.
Low maintenance

Small unit footprint

Oil-free

Left and right vacuum inlets – choose where to place pump in system

Self-sealing compound carbon vanes continually adjust so that the pump effectively performs with 'as new' efficiency throughout its service life
Boost Performance
Where the flow rate produced by the HCP6 is still not adequate, it is possible to connect a second HCP6 to the primary pump to give a maximum unregulated flow rate of up to 833 L/min, for example when testing DPIs under sonic flow conditions with the NGI, at high flow rates. Appropriate hose fittings are supplied with all HCP6 units to allow them to be operated in this way.
| HCP6 Technical Specifications | HCP6 x 1 | HCP6 x 2 |
| --- | --- | --- |
| Type: | Rotary vane | Rotary vane |
| Lubrication: | Dry | Dry |
| Max. flow in L/Min (unrestricted): | 416 | 833 |
| Max. sonic flow through NGI: | 80 | 100 |
| Max. vacuum level: | <15 kPa | <15 kPa |
| Applications | MDIs, DPIs, Nebulisers, ADIs, Nasal Sprays, Nasal Aerosols, Nasal Powders | DPIs |
| Routine maintenance: | None | None |
| Dimensions (w x d x h): | 322 x 580 x 390 mm | 750 x 580 x 390 mm |