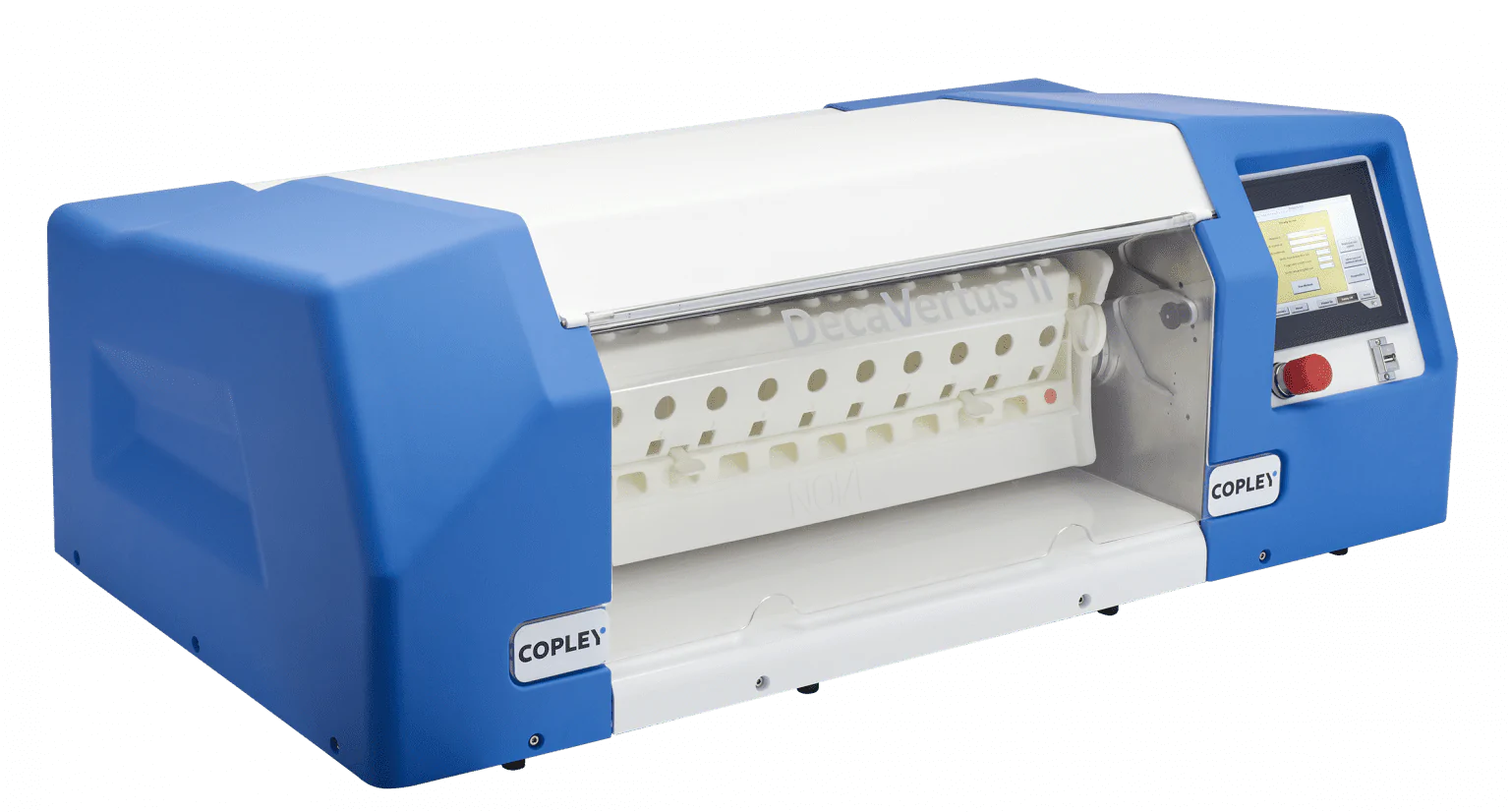 DecaVertus® II
| | |
| --- | --- |
| Hold up to 10 MDI devices or 10 cannisters at once | Device shaking is precisely controlled, completely configurable and repeatable |
| Firing force can be adjusted for ultimate control | User control via an intuitive touchscreen display |
| Integrated waste shot collection | |
Shaking is performed using closed loop control, which assures that the required motion is achieved. It is precisely controlled, completely configurable and repeatable.
Firing can be configured to apply up to three distinct forces per actuation. These are typically used to set forces that detect, insert and fire the canister.
Data collection records the key parameters during each test. Results can be stored locally, to a USB device or to a Local Area Network (LAN).
Touchscreen Display. Test methods are programmed using an intuitive touchscreen display. Once approved and saved, each method can be recalled.
The inhaler is securely clipped into the carriage, which in turn is clipped onto the Vertus. This allows most styles of inhaler* to be supported without the need to remove the canister from the inhaler.
Safety standards are complied with: moving parts are enclosed and an emergency stop is easily accessible.
DecaVertus® – 10-way Shake & Fire to Waste