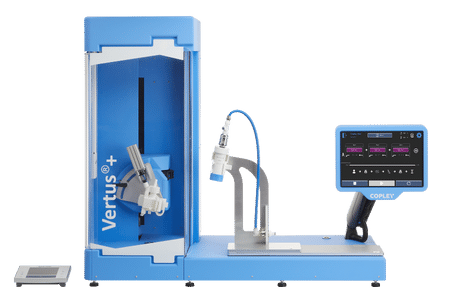 DUSA Interface Plate for Nasal Sprays
Simplifying the measurement of delivered dose uniformity testing for nasal sprays in accordance with the European Pharmacopoeia (Ph. Eur.) Chapter 0676 and United States Pharmacopoeia (USP) Chapter <601>, the nasal dose uniformity sampling apparatus (DUSA) interface plate enables simple, leak-free connection between a standard DUSA and the nasal drug product to ensure complete dose capture. Designed for use with the Vertus® II/Plus automated shake and fire system, routine test set-ups for nasal drug products are now easily automated using our complete integrated solution.
Apparatus as specified in USP Chapter <601> and Ph.Eur. 0676
Automated nasal spray shaking (Vertus® III/+)
Automated nasal spray actuation (Vertus® III/+)
Automated flow control (Vertus® III/+)
Automated shot weight measurement (Vertus® III+)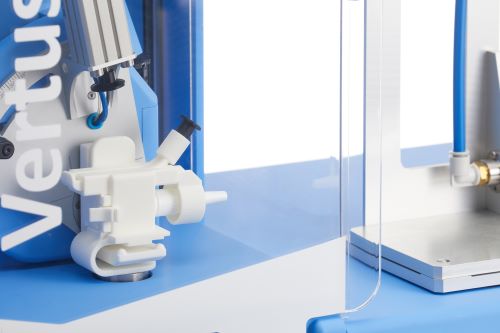 Shake. Fire. Weigh. Repeat.
The Vertus® III+ model has the additional feature of a 5-decimal place balance for automated nasal spray shot weight measurement. Automatically recording the mass of the inhaler at any point during a method, the Vertus Plus conveniently reports shot weight data along with all other test information.
Vertus® III Range – Automated Shake and Fire Systems for MDIs, Nasal Sprays and Nasal Aerosols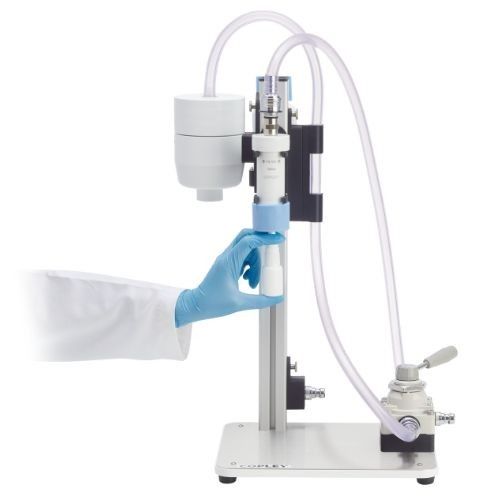 Manual Nasal Spray Testing
As recommended in Ph. Eur. 0676 and USP <601>, we also offer the Inhaler Testing Workstation ITW with a DUSA holder that can be oriented in a vertical or near-vertical position for more representative manual nasal spray DDU testing. Product orientation for fire-to-waste can also match dose collection to help ensure data capture is more consistent and truly reflects performance with our innovative vertical Waste Shot Collector WSC2 attachment.
View Brochure
Related Applications
We also offer a range of equipment for additional nasal spray testing application support: